Review: NARS Foundation and Concealer
Hello, hello! I have been slacking again with blogging recently but I have a good excuse (I shall be doing a post on why soon!). I'm back with a super quick review of NARS' All Day Luminous Weightless Foundation and Radiant Creamy Concealer.
My regular foundation for the past year or so has been Giorgio Armani's Luminous Silk, however, I decided to change it up and try something new after my last bottle ran out. After some thorough research and reading a bunch of reviews, I settled on trying out NARS. I went along to the NARS counter at Selfridges to get matched to my shade. As a Black woman, shade matching can sometimes prove to be quite difficult and so I was a little apprehensive when I sat down and realised there were no black MUAs available – having had some rather disastrous experiences in the past without…However, the MUA who matched me was very understanding and made sure I was absolutely happy with the match, taking me around the store to see the foundation and concealer under different lights.
So first up, the foundation…At £32 a bottle, it's at the higher end of foundations but the quality is absolutely worth it. The All Day Luminous Weightless foundation gives a natural full coverage finish and lasts quite literally ALL DAY. I've not used a foundation that feels as light as this and it blends flawlessly into my skin. There is a good shade range, especially for women of colour so I picked up Macao. It's oil-free too and dries to a matte/semi-matte finish so it's ideal for those of you with oily skin like me. A little also goes a long way with this foundation and I only have to use 1-2 pumps, compared to 3 with other foundations.
And now for the concealer. NARS really doesn't lie when it comes to their product names. This concealer is quite literally radiant. When used in combination with the foundation, it gives a beautiful glow. I've received so many compliments when wearing it. It has great coverage and the soft, creamy texture means it blends beautifully. I use the shade Caramel, a few shades lighter than my skin tone, making it perfect for highlighting. As with most concealers, you get the most out of it when you set it with a good setting powder.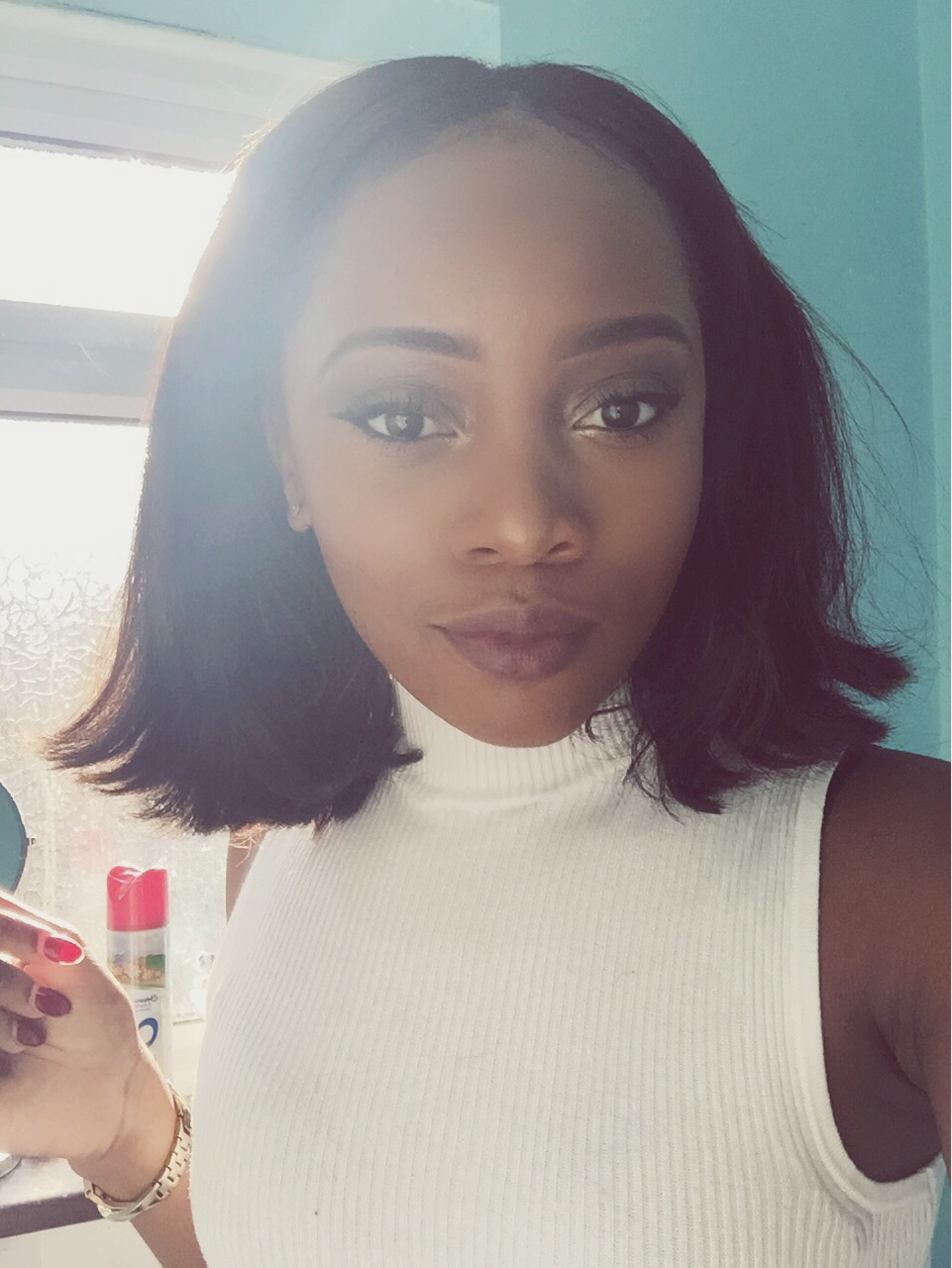 Recent NARS selfies 🙂

You'd think I had been paid to write this but I really don't have a bad thing to say about these products – my new staples and highly recommended.